President's Biography

Master Tom Merritt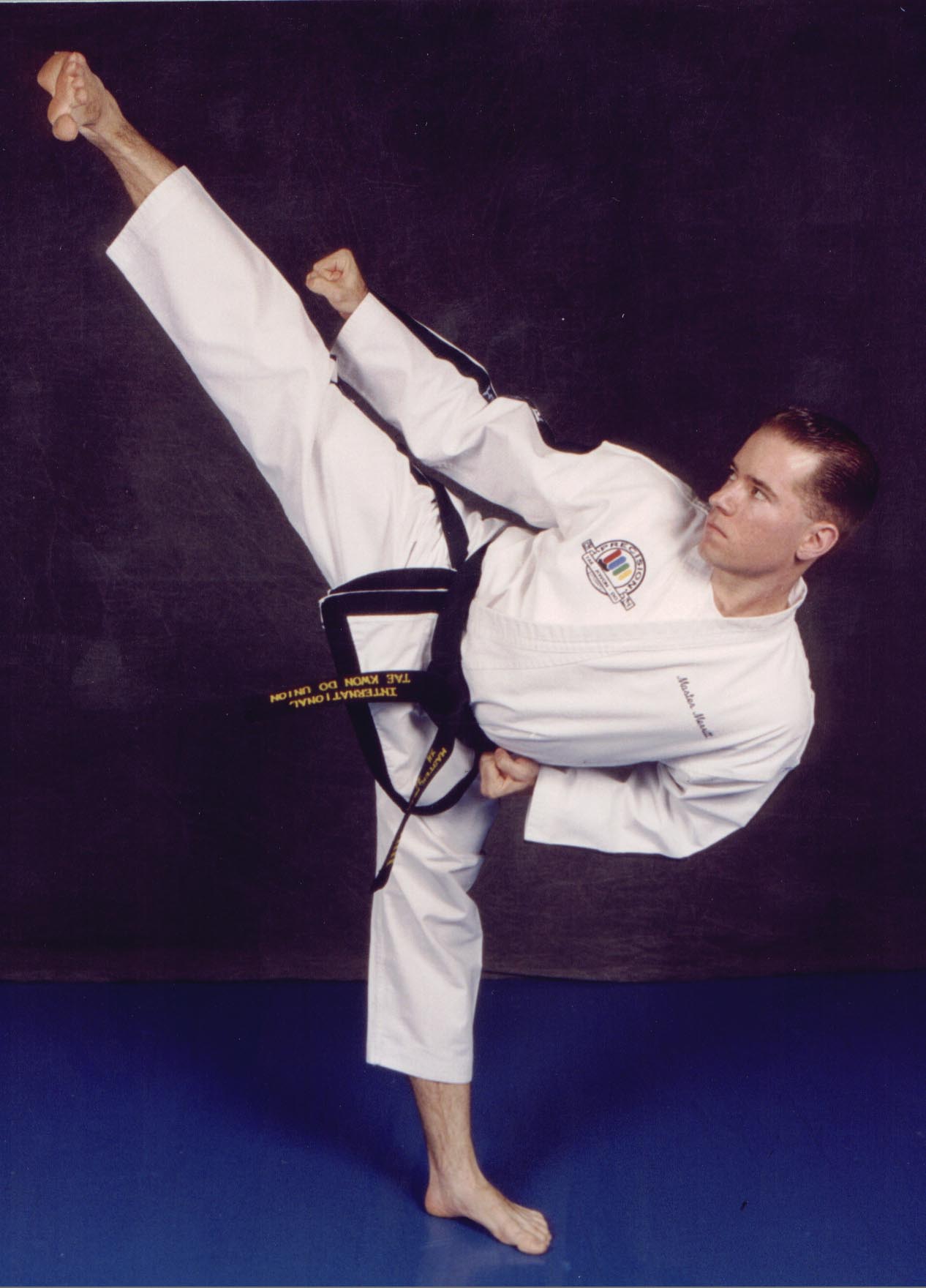 The International TaeKwonDo Union was founded by Master Tom Merritt and Mark Hanson. Master Merritt holds the rank of 7th Dan in the ITF style of TaeKwonDo. Master Merritt started training in 1980 under Karen Thompson, a 3rd dan Black belt.
Master Merritt has trained extensively with Master Mark McCarthy, (featured in General Choi Hong Hi's Encyclopedia of TKD), GrandMaster K.S. Hwang of Kore America TaeKwonDo Union along with other prominent Masters.
Master Merritt owns his own school, Fight Science in Fulton NY, where he teaches 6 days a week. He has guided over 40 students to the rank of Black Belt and various degrees.
Master Merritt is also a student of Bujinkan Ninjutsu under Master Instructor Ryan Reed, 12th degree. GrandMaster Hatsumi is the Soke of the Federation.
Master Merritt has placed first in many tournaments and has been titled a Forms and Weapons Champion. His Favorite TaekwonDo pattern is Moon-Moo.
Master Merritt also is the President of the World Wide Martial Arts Hall of Fame which is an annual event Honoring Martial Artist who truly deserve it. Such Celebrities as Don "the Dragon" Wilson, David Carradine, Richard Norton, GrandMaster George Dillman,Vincent Lyn, GM Pan Qing Fu, Ric Meyer and close friend of Master Merritt, Cynthia Rothrock have been inducted into this World Renowned Hall of Fame. (see photo gallery)
The WWMAHOF was the first to accomplish celebrities being inducted that actually were in attendance, not just their name mentioned and then mailed their awards!
Master Merritt has been in TaeKwonDo Times Magazine (featured on the cover of 9/03), and Inside Kung Fu, for his knowledge of TaeKwonDo.
Master Merritt has provided security services for such popular rock bands such as Melissa Ethridge, Smashing Pumpkins, Cheap Trick, Tori Amos and Metallica. Master Merritt also donates a lot of his time to all the local schools for demos, awareness seminars and self defense to kids of all ages.
His time and knowledge are in constant demand, he is considered the "Authority" in his area on Traditional TaeKwonDo. Above all of his accomplishments, the main personal traits that stand out about him is his willingness to help others and his dedication to his art.

TaeKwonDo Times Magazine, September 2003 Issue
featuring ITU President, Master Tom Merritt